Images Tab
Import images and videos from Finder or Photos App.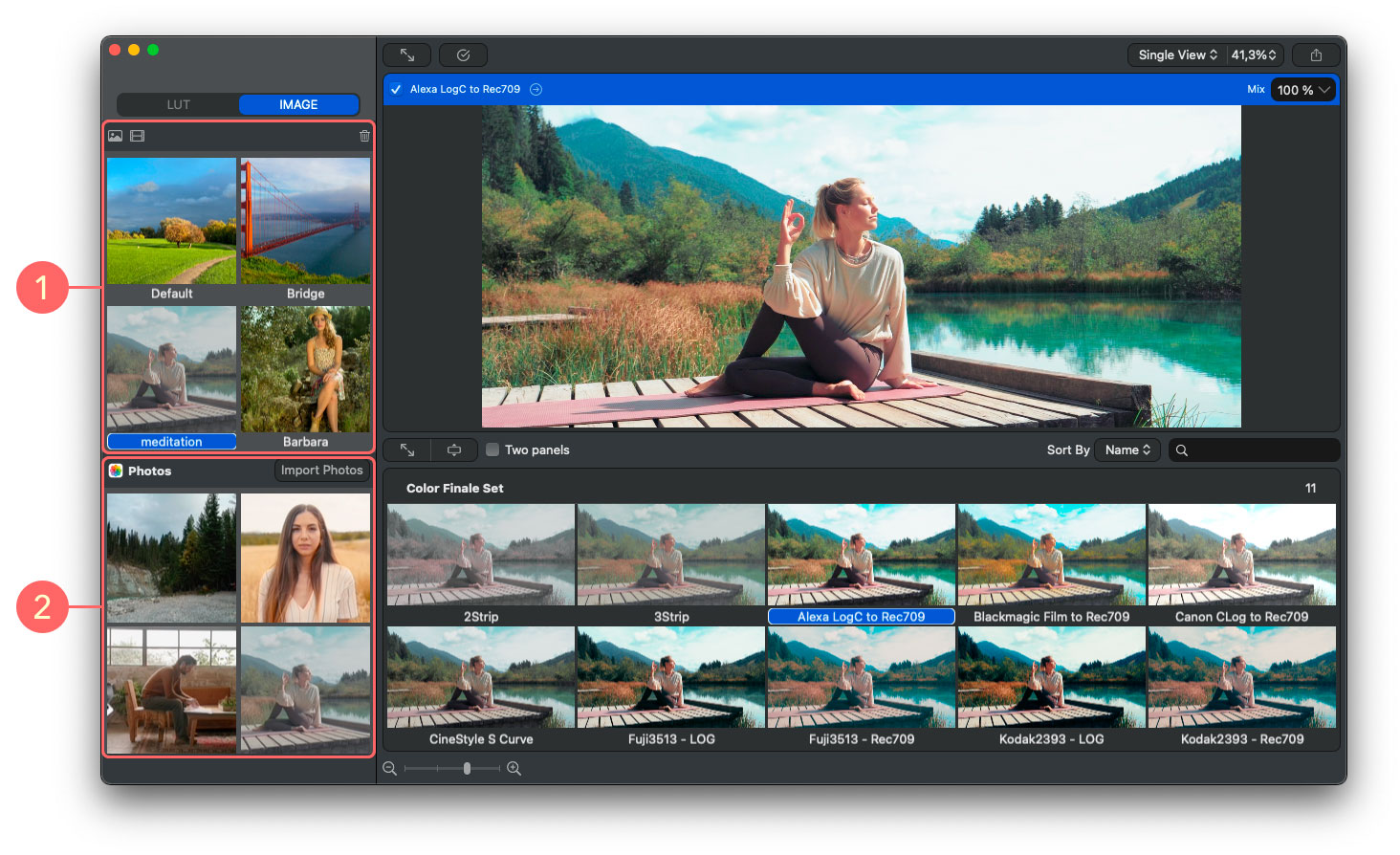 1. Custom import
In the Custom import window you import your image directly from any location on your Mac. You can choose to render photos or video frames. To enable you to get to the desired video frame, an integrated video player automatically appears once you ingest a video in the Custom import window. Frames related to video files are marked with a video icon in the top left corner of the preview. You can add photos or already existing video frames by clicking on the "+" button or "Import" button, or by drag-and- drop directly from the Finder.
2. Import from Photos App
Apple's Photos app is integrated in Color Finale LUTs to help you get instant access to your Photos library so you can choose the required photo or video frame.
---
Feedback
Was this page helpful?
Glad to hear it!
Sorry to hear that.
Last modified December 7, 2020