Preferences
Preferences provides the access to supported NLEs and customer feedback form.
Color Settings
Color Finale LUTs has been integrated with video and image editing applications such as Final Cut Pro X, Adobe Premiere Pro, and DaVinci Resolve. Color Finale LUTs fully supports application-specific colour management settings to visualise selected LUT files in the LUTs gallery. Select your NLE application and choose the associated colour space to get the accurate colour match.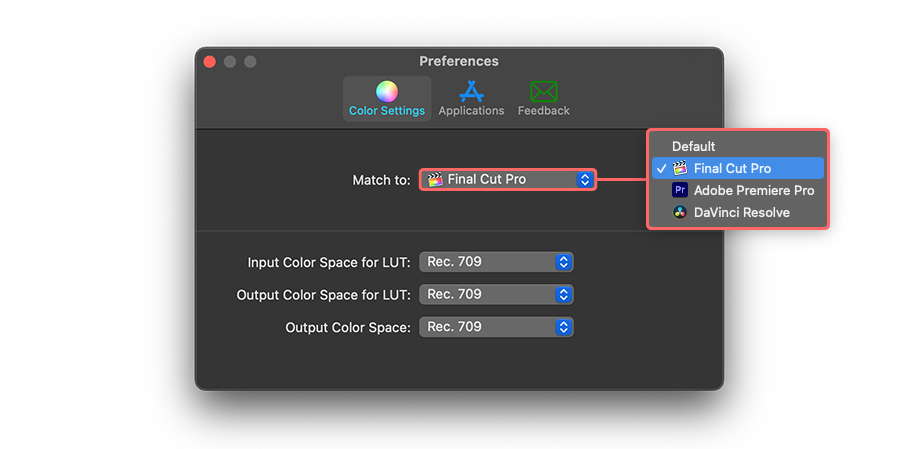 Applications
In the Color Final LUTs, you can use the LUTS that are in your Installed editors on your MAC. Allow to use them by clicking on the Disable button.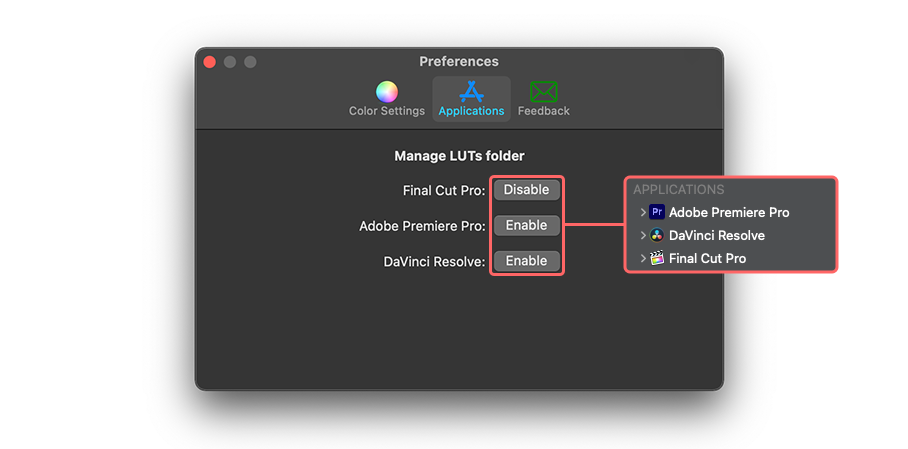 Feedback
The integrated feedback form lets you share your suggestions with the Color Finale team. The feedback form is also used for the Color Finale team to manage any questions and issues you have related to the app.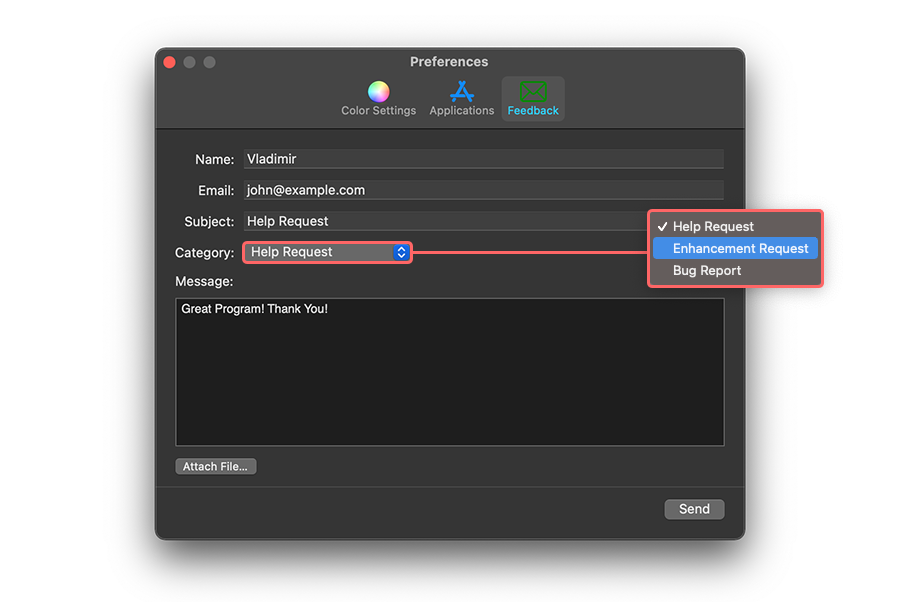 ---
Feedback
Was this page helpful?
Glad to hear it!
Sorry to hear that.
Last modified December 7, 2020