LUTs Gallery
The LUT Gallery panel provides an instant access to preview all LUTs located in selected LUTs folders you are managing.
1. LUTs preview
LUTs preview provides a real-time preview of all the LUTs in a selected LUTs folder or LUTs collection in the Inspector.
2. Zoom
Use Zoom slider to zoom in or zoom out LUTs gallery preview.
3. Search
Use search for quick and easy access to specific LUTs in the gallery.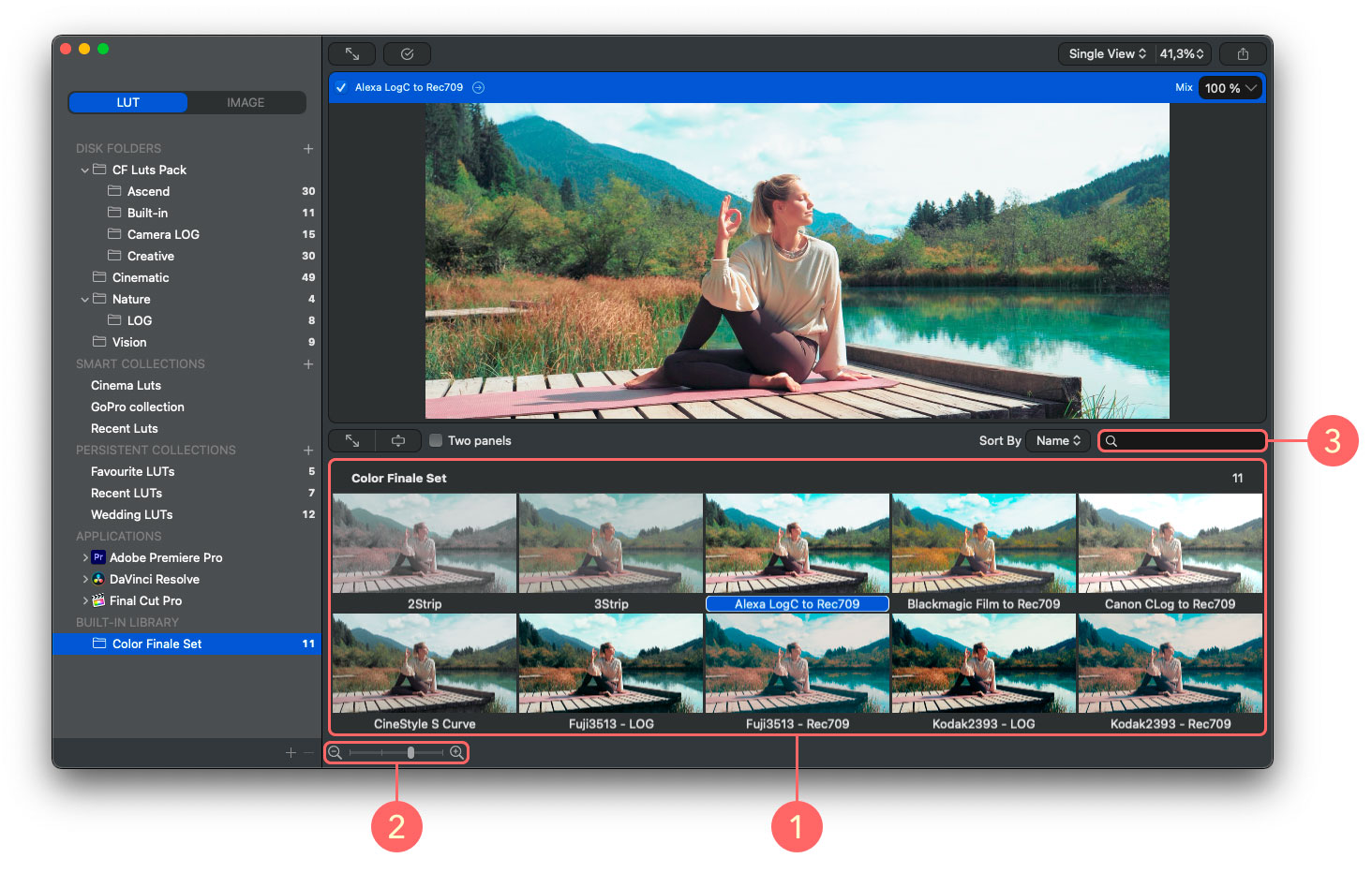 4. Large image view
Use large image view to preview the LUTs gallery in a window filling size.
5. Enhanced view
Use Enhanced view to preview LUTs with a uniform image aspect.
6. Two panels mode
Two panels mode lets you preview LUTs in two separate windows simultaneously. It allows you to move a LUT from one collection to another, compare LUTs between folders/ collections and choose the best Look for the image.
7. Sort
Use this option to sort your LUTs preview per name, creation date and import date.
---
Feedback
Was this page helpful?
Glad to hear it!
Sorry to hear that.
Last modified December 7, 2020